How a Gen Z Used Leasing to Build a Growth Business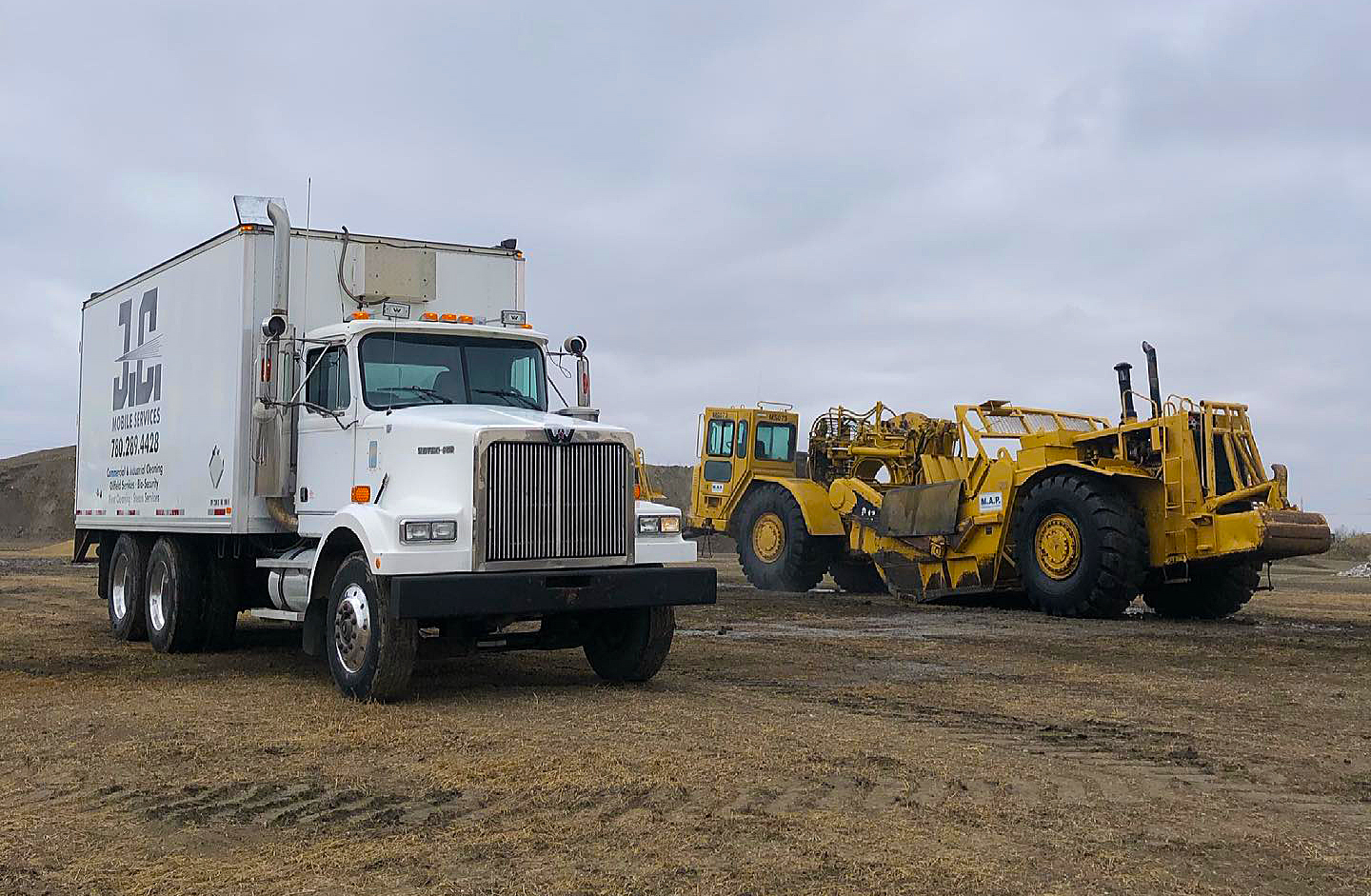 Sometimes my idea of what a business will look like is totally wrong.
When John Chrzanowski approached me to finance his mobile power-washing business, I envisioned he'd be spraying down houses and storefronts.
He didn't make fun of me, despite really having a much bigger vision. I read John's business plan and was impressed—and stroked his first Minerva lease for a 2012 Kenworth steamer truck. The lease was also our first one to a Zoomer, also know as Gen Z: John, now 23, was barely 20 years old at the time.
How did that go? I'll let you decide. John has since leased a potable water hauling truck, followed by another steamer truck. The water truck enables him to use water for various purposes like dust control and filling cisterns, but mostly helps keep the steamers run without downtime in remote locations. Smart guy.
John's business, JC Mobile Services, has succeeded for the reasons most smart enterprises do. He plans carefully, works his tail off, and never leaves a job until it's done exceptionally well. That sometimes means a 12-to-14-hour day pressure washing a 64,000 kg Caterpillar rock truck or de-icing rail cars in -40C, which takes 20 to 24 hours. (I might also have been wrong to guess John's business would slow down for winter: because of the defrosting component and cleaning opportunities due to equipment downtime, cold snaps are even busier than summer days.)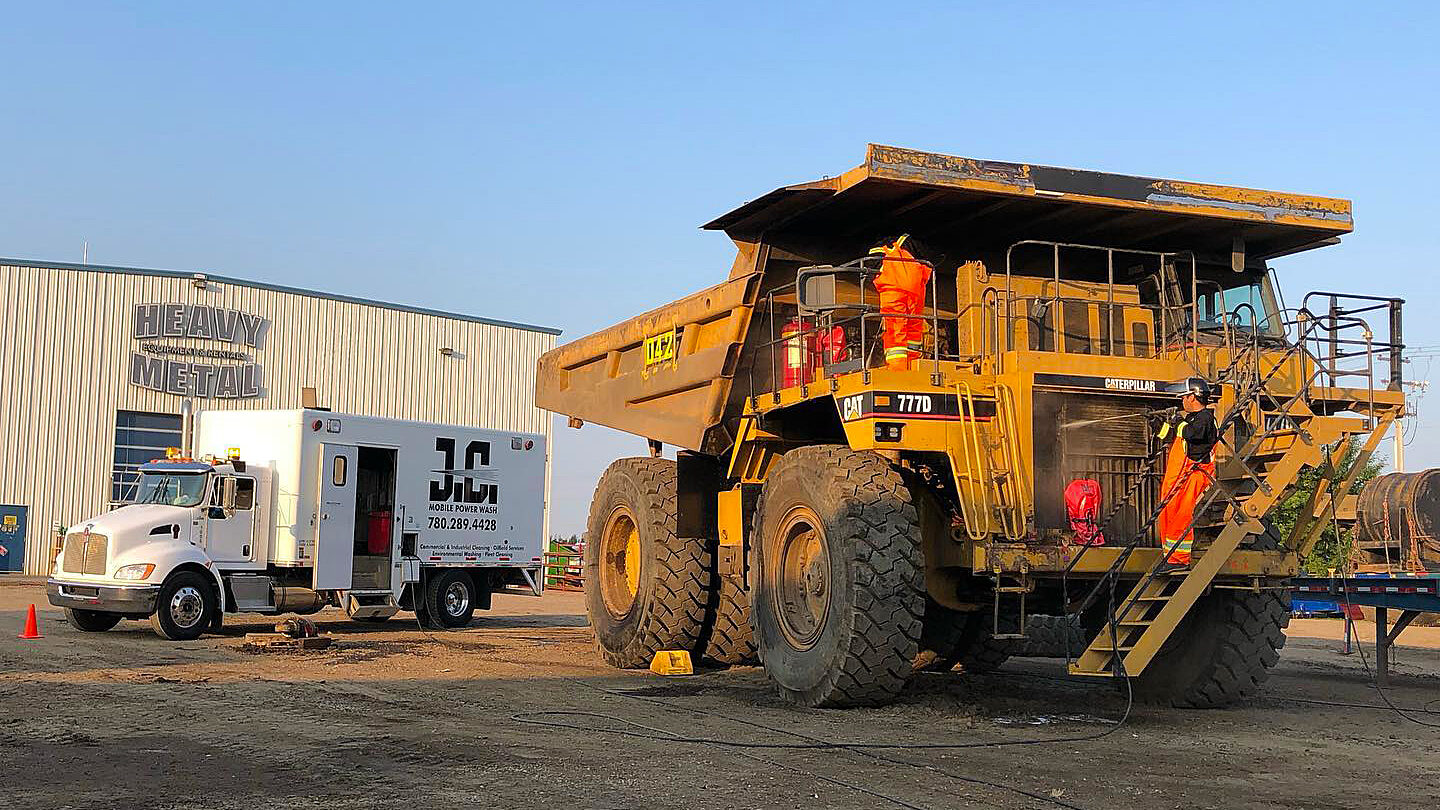 One huge commercial building took John's team a full week to wash, and another assignment required washing 600 wooden rig mats. JC Mobile Services washed nearly 100 pipe hauling trucks for the Trans Mountain pipeline expansion, plus decontamination of heavy equipment like excavators, loaders, side booms and all the equipment that handles large-diameter pipe.
So lots of really big, ultra-dirty stuff. Not only is it gruelling work, but it requires thought and understanding of the physics of cleaning greasy equipment, John says. "You need to wash properly, with the right detergents and degreasers or you'll just throw grease back and forth. It's about being diligent and doing really good work, every time."
One of John's favourite stories (he's got way too many for his age) is of pressure washing passenger railcars for Warren Buffet to ride in on his Canadian tour.
And it seems John has business acumen as well as work ethic in common with that train's celebrity passenger. He says leasing is perfect for growing his business because it enables him to preserve capital and pay for equipment as he uses it, the same way he'd pay an employee. Being able to fully expense the payments is huge, and he loves that he can own the equipment at the end of each lease. It might have taken him years to save in advance for the same equipment, but cash flow and progressively proving his business model made growth less risky.
"I didn't know much about leasing, and Suzan explained it all to me," John says. "She made it easy and completely painless."
And I can assure you the learning has been mutual. One of the greatest joys of my job is watching an entrepreneur take a great idea and run with it. But something even greater is the hope I see for John's generation, with confidence that others share his drive and ambition.