How a Hot Dog Trailblazer Used Leasing to Introduce Gourmet Sea Can Cuisine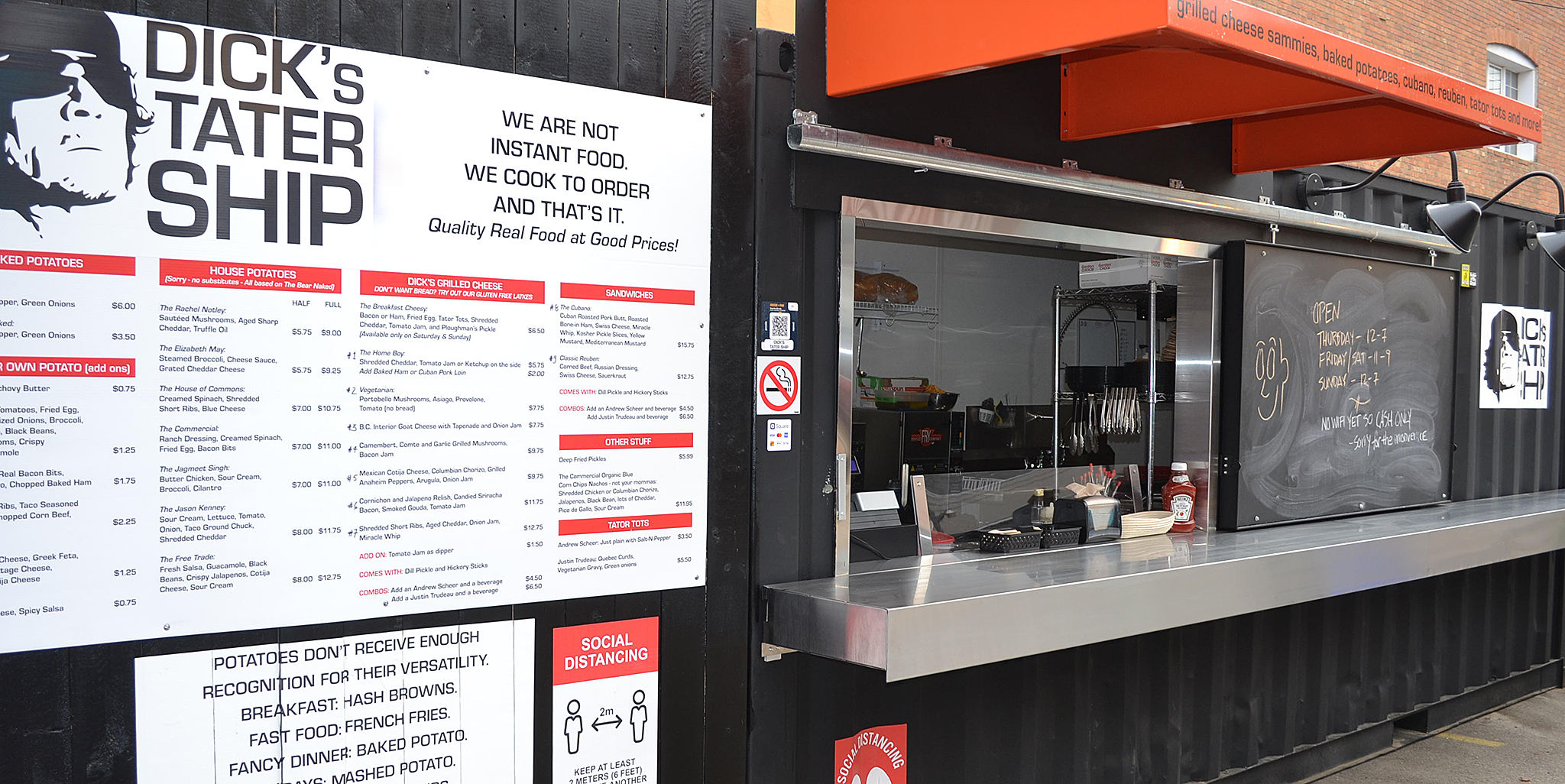 Back in 1995, When Lorne Merrick set out to peddle gourmet hot dogs on Edmonton streets, he had a problem.
It wasn't legal.
The city's bylaws of the day did not have a provision to license Lorne's business to operate carts and sell food alongside local roadways. That didn't stop him.
Lorne was a maverick and an entrepreneur. He had created Dial and Dine and 4 Dining (successful pre-Internet versions of Skip the Dishes) and had a penchant for innovating. He was prepared to do whatever it took—which would include helping the city rewrite outdated street vending legislation to render his business licensable—in order to realize his vision. Then he hit the road with three hot dog carts and built a hot dog enterprise.
When Lorne sold the business 24 years later, Fat Franks included 25 vending carts and three restaurants.
But with his spirit of innovation and deep love for interacting with people, you might not imagine Lorne Merrick could happily stay retired.
Introducing Edmonton's First Sea Can Restaurant
Lorne came up with a new vision, again involving street food. This time he wanted to elevate the quality and taste experience to a higher level, while still harnessing the power and freedom of minimalist, low-overhead operations.
He loved a space called "The Lot" on Edmonton's bustling 124th Street (which is just that: a paved lot for vendors, music and mini-events) and saw it as the perfect venue to pilot his idea of Edmonton's first sea-can restaurant.
Lorne had a hilariously memorable name for the shop that would sell politically-themed baked potatoes and gourmet sandwiches out of a refurbished shipping container: Dick's Tater Ship.
While he hoped to finance it without gambling his own livelihood, he knew hospitality businesses have about the worst track record of any industry for failure, and anticipated his untested idea would be a tough sell to conventional financiers.
Lorne's business partner Frank Phillet (a Chartered Accountant, entrepreneur founding partner of Pixel Blue College) had worked with Minerva Leasing in financing other businesses and suggested we talk.
Now I've got to be clear here: I am generally not much more enthusiastic than the bank about financing restaurants—especially strange new models with zero reference cases for local success.
But I am interested in entrepreneurship, and when it comes to street food in Edmonton, Lorne Merrick is the gold standard. Between Lorne's track record, Frank Phillet's business acumen and the strength of their lean-and-mean plan, I was soon ready to write the lease.
Maintain Your Capital. Stay Resilient
"Leasing was a smart way to go for us," Lorne says. "You get to maintain your capital which makes you more resilient, and Minerva is open-minded. "
That resilience turned out to be invaluable, launching in the midst of the COVID-19 pandemic with no certainty the business would be able to operate uninterrupted, despite being designed to serve customers through a window. Low overhead, not being out-of-pocket for lump-sum capital costs and the flexibility of leasing helped minimize the new venture's risk.
So we might take a tiny bit of credit for making Dick's Tater Ship a reality. But the main reason for the business's success is its people, the fun concept, and the amazing food. Dick's 15 offerings are phenomenal—and are all made from scratch. They craft their own corned beef and mix in local accompaniments such as Lakeside Farmstead cheddar from Sturgeon County.
While Dick's is a seasonal business and closes for winter, Lorne is working on making some of his sandwiches available through other restaurants on 124th Street. From spring to fall, Dick's Tater Ship is open from 11:00 am to 9:00 pm. I highly recommend the Cubano or the Reuben. Signature taters and tots include "The Rachel Notley" (sautéed mushrooms, aged sharp cheddar and truffle oil), "The Jagmeet Singh" (ginger sauce, red onion, crispy jalapeños and garam masala) or "The Erin O'Toole": plain with salt and pepper.
Think leasing might be a smart way to grow your business? Drop us a line, and we'll be happy to discuss the options.